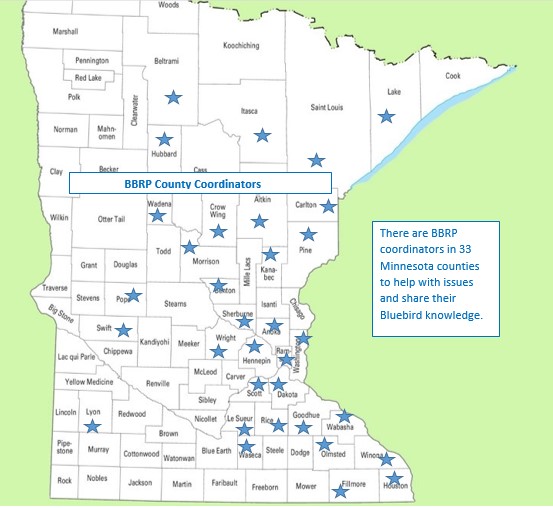 Use this link to find the name and contact information for the County Coordinator in your area! Click here!
CURRENT COORDINATOR NOTES
Fillmore and Houston County – May 6, 2023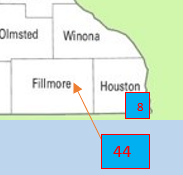 31 sights
3 with full nests
20 with eggs in box
2 with chicks hatched
6 empty boxes
Things should pick up with some warmer weather.
Mike Jeresek
Hennepin County – April 17, 2023
Happy Spring everyone! The 2023 Bluebird season has begun! The golf course that hosts my trail (Dwan in Bloomington) opened on April 12th, and I had an opportunity to look at my bluebird trail this afternoon for the first time. I found one bluebird nest with one egg! I also saw a pair of bluebirds on another house, so there are at least two bluebird nests on this trail so far. I also found four other nests in process that could be either a bluebird or chickadee. Unfortunately I also found and removed two sparrow nests (neither with eggs).
And I'm not the first person in our group to see bluebirds this year. Marshall Johnson reported to Jack Hauser that bluebirds were at his backyard house on Easter. So the birds are active here in Bloomington.
Submitted by Lisa McIntire – County Coordinator assistant – Hennepin Co.
Filmore County – October 26, 2022
Photo of bluebird in blue muffin (Arrowwood Viburnum) bush fueling up before continuing his migration.- Carrol Johnson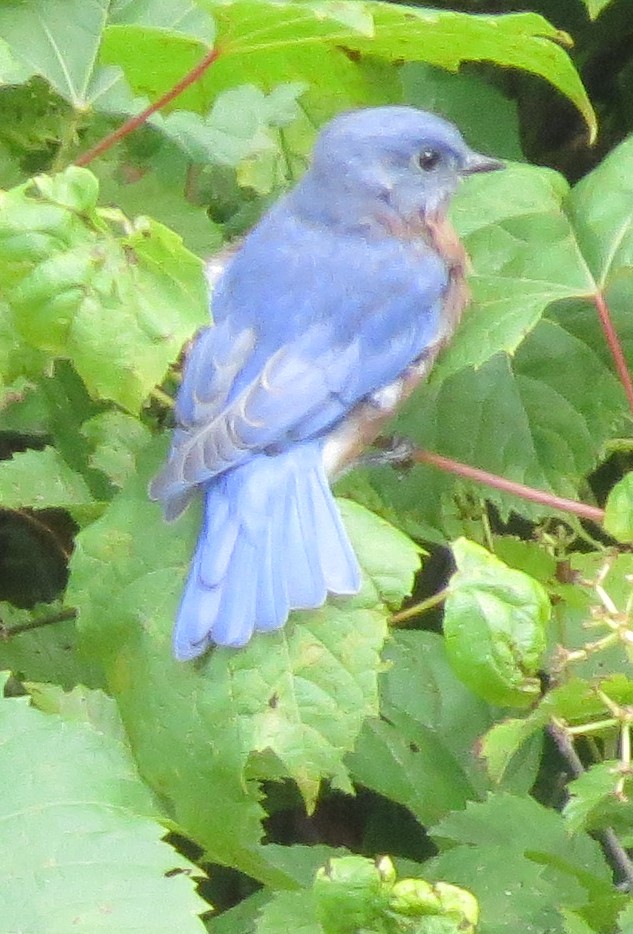 Hennepin County – September 6, 2022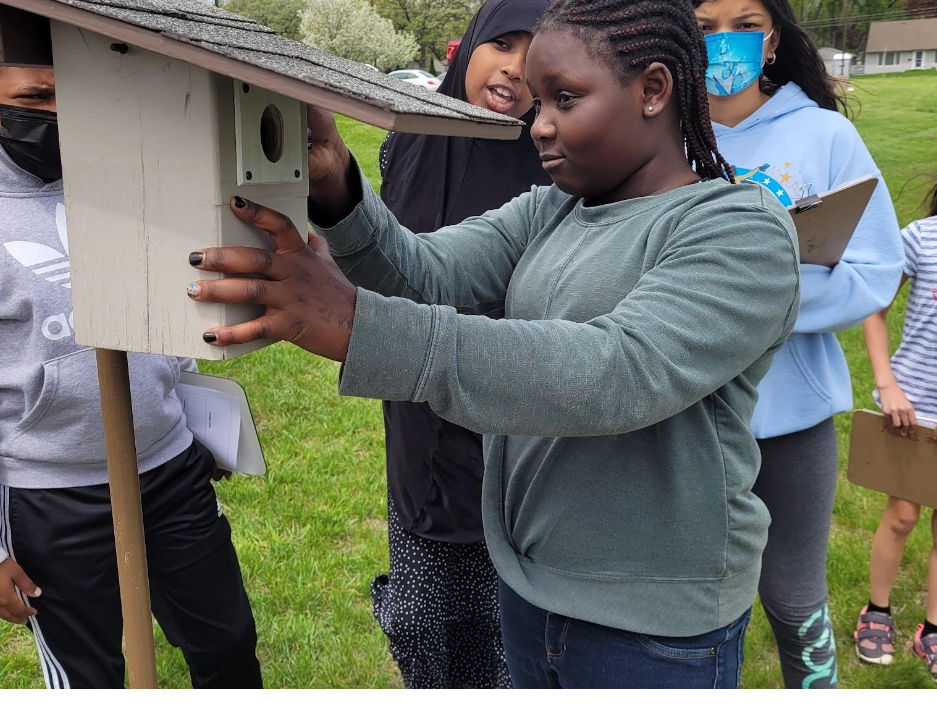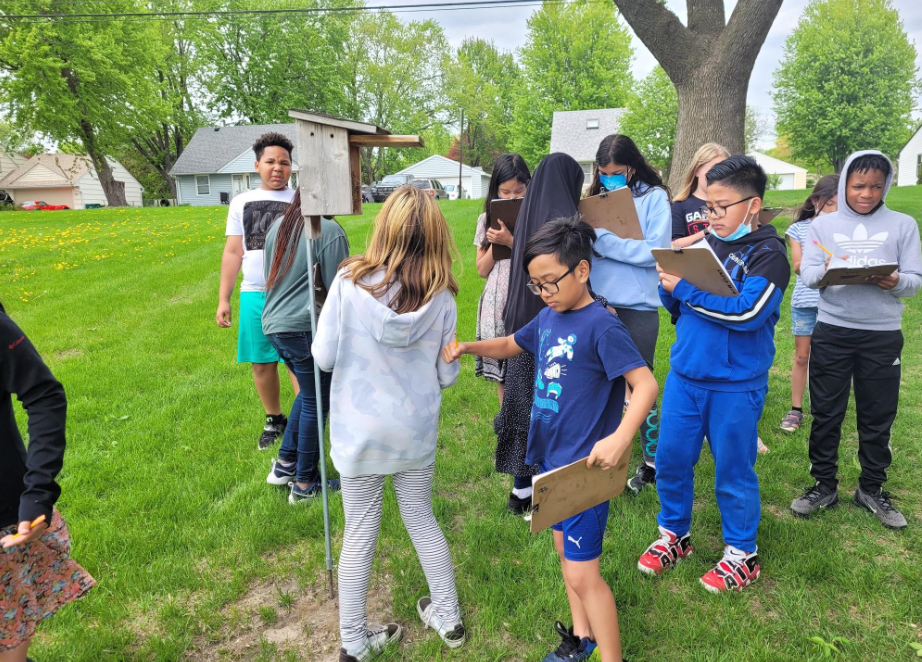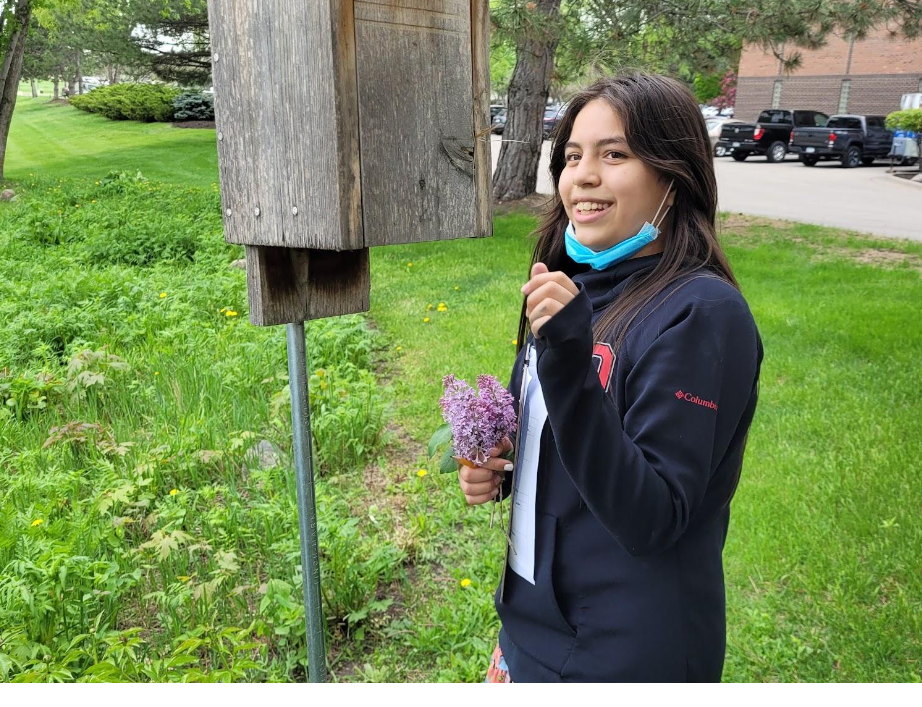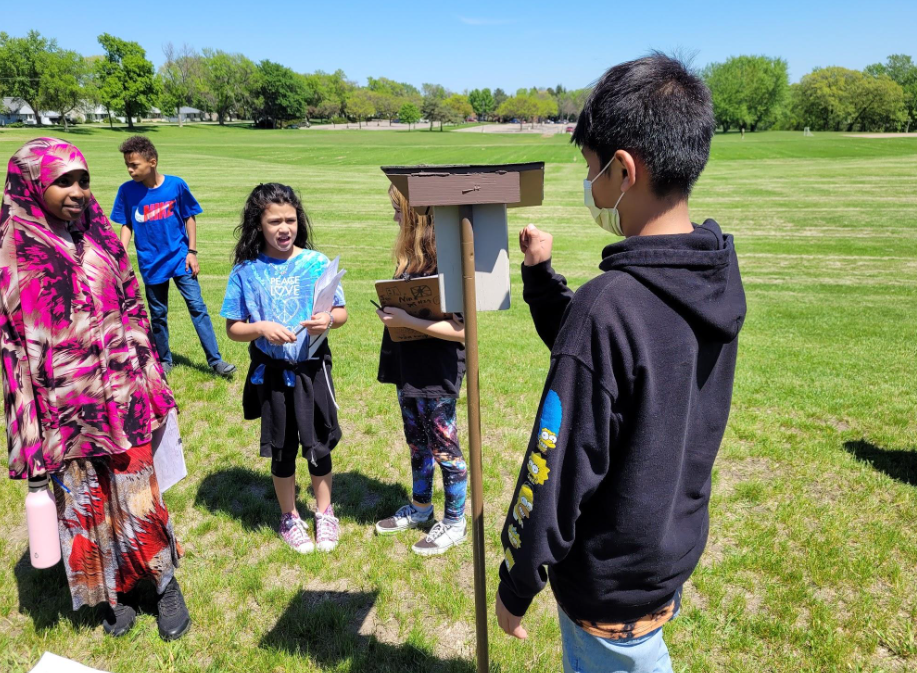 Highlights from the 2022 Season at Washburn's Trail!
This year we were fortunate for 5th graders to observe one brood of Eastern Bluebirds go from eggs to nestlings. Finding the box of eggs was a thrilling day for all of us! On the final day of school the students were able to take one final peek. Although the EBs fledged after school was out, the overall experience proved to be a memorable one.
We spend time going through nest monitoring etiquette before our first attempt and we review prior to each future attempt. Each student gets a chance to knock on and open the box. Each student carries a clipboard with a pencil and observation page. Since our visits are quick and 3/4ths of the boxes have a swing up front door, I take pictures with my phone and we debrief back in the classroom. – Stephanie

MacPhail
Submitted by Lisa McIntire – County Coordinator assistant – Hennepin Co.
Morrison County – June 26, 2022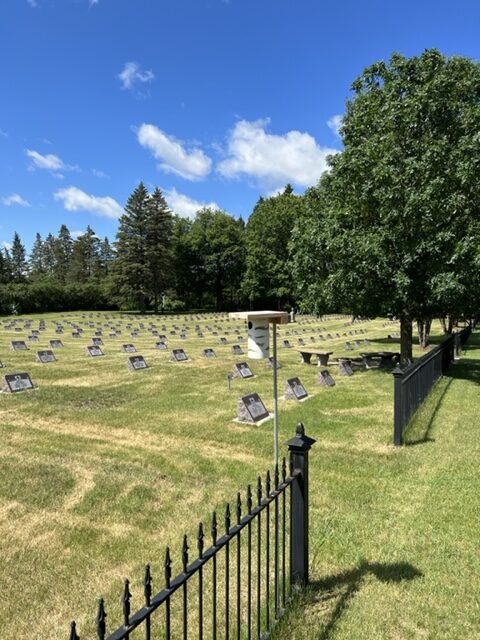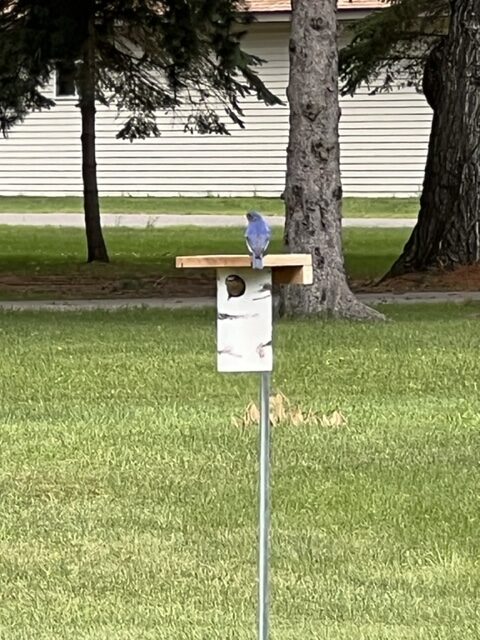 Saint Francis Convent trail in Little Falls updated with new nest boxes from Fred Ellingson, nice job!
Mike Fulford – Morrison County Coordinator